After many years of anticipation, The Reid Firm was established in the summer of 2017 when
Samuel Reid joined his tenured father, Steve, upon his completion of law school. Steve and
Samuel provide expertise in a variety of practice areas to serve the Granbury and Fort Worth area.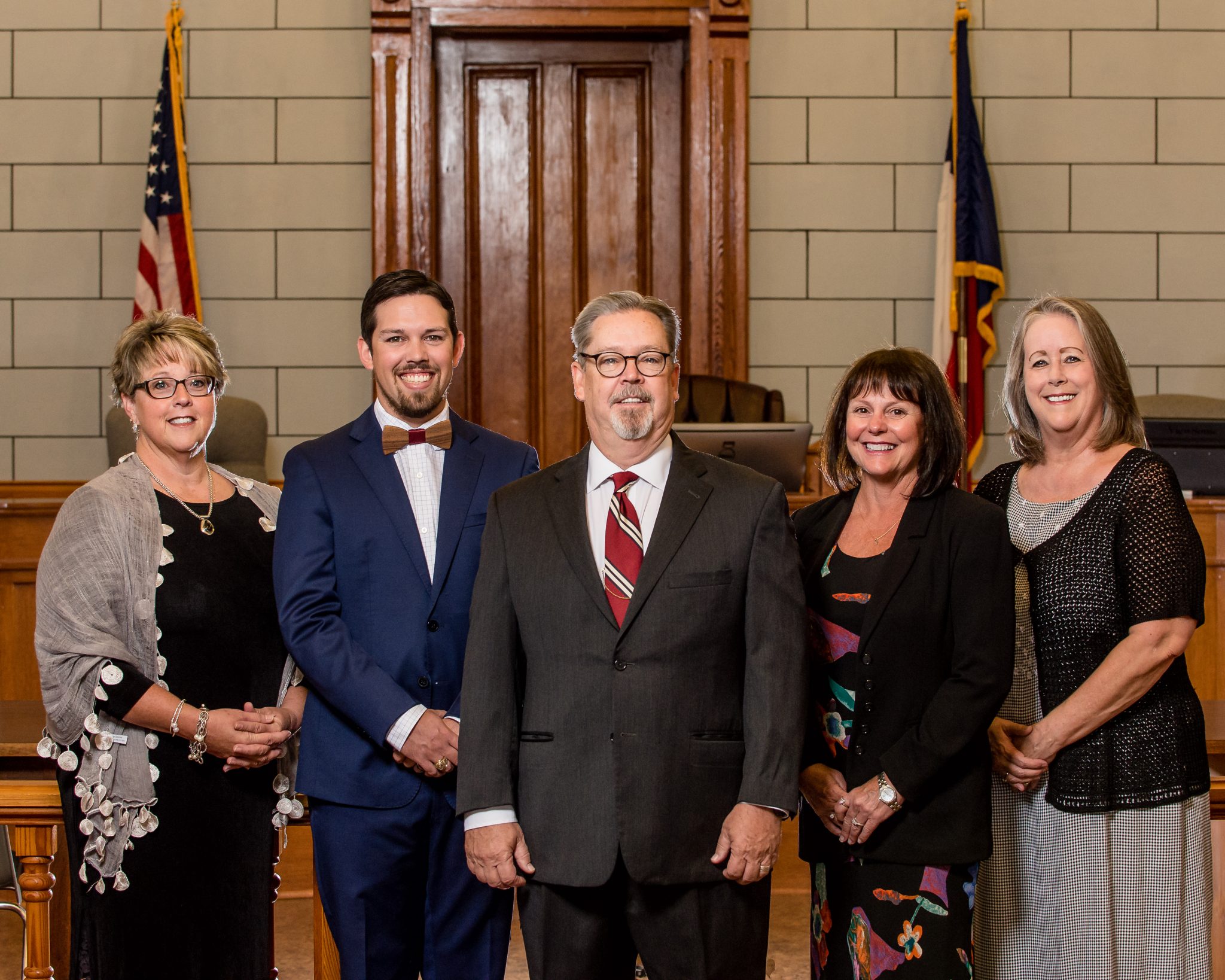 DEDICATED TO RELIABLE SERVICE
Steve and Samuel's core values include honesty and faithfulness; two pillars that The Reid Firm was built upon. Together, with their team of supporting staff, The Reid Firm provides dedicated service and reliability to their clients.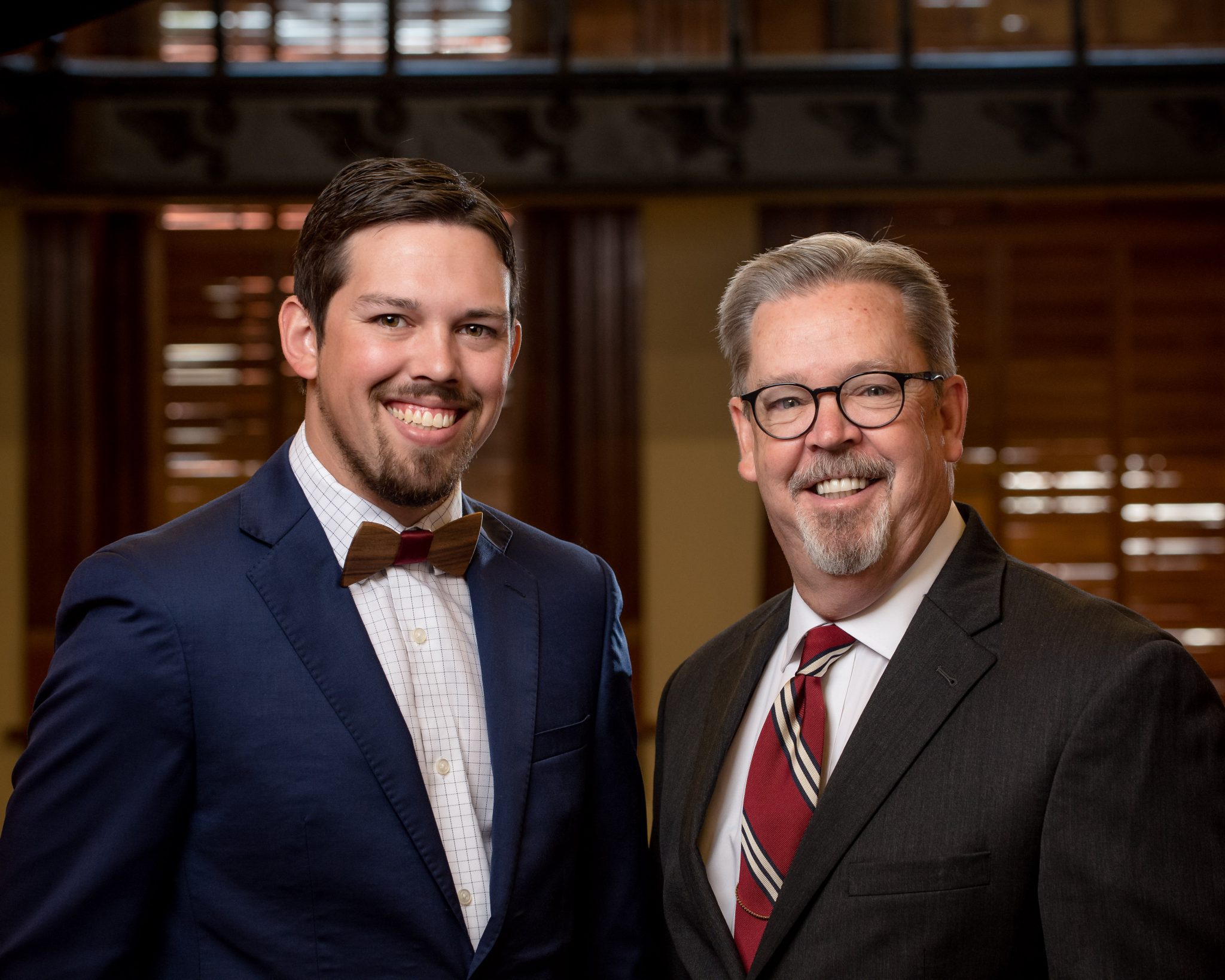 STEVE REID
ATTORNEY
"In my world, the practice of law is a calling and in this regard, I endeavor to serve my clients to the best of my ability. I enjoy working with my clients to bring a solution-oriented approach to their problems and challenges in order to achieve their goals. It is my goal to be a part of their solution by providing strategic counsel combined with decisive advocacy. It is an honor and a privilege to assist my clients by developing practical solutions to the challenges they encounter, and in so doing, to help them realize their business and personal goals."
Steve has practiced law in Granbury, Hood County, Texas since 1984. He has extensive experience as a real estate attorney and has established, owned and operated Stonewall Title Company in Hood County, Texas since its inception in August 2007. Steve's real estate experience includes advising landlords and tenants in commercial and residential lease transactions, advising buyers and sellers in all aspects of the real estate transaction as well as preparing all types of deeds, conveyancing documents and real estate notes, deeds of trust and security agreements. He has and continues to work with numerous entrepreneurs, small businesses, and start-up businesses, providing business counsel including the establishment and maintenance of various types of entities including corporations, limited liability companies, and partnerships. Steve served on the Granbury City Council for 13 years and has represented several cities in the surrounding area as City Attorney. He currently represents the City of Cresson and has represented it since 2001 when he assisted it with its incorporation election.
EDUCATION
Juris Doctor – August 4, 1984
Baylor University School of Law
Bachelors- August 13, 1983
Baylor University
ADMISSIONS
State Bar of Texas
United States District Court,
Northern District of Texas
MEMBERSHIPS
State Bar of Texas
Hood County Bar Association
Texas City Attorneys Association
International Municipal Lawyers Association
AREAS OF PRACTICE
Real Estate
Business Law
Entity Formation
Municipal Law
Estate Planning & Probate
CIVIC ACTIVITIES AND ACHIEVEMENTS
Member Optimist Club of Granbury -1984-1990
Commissioner, Granbury Home Rule Charter Commission – 1987
Granbury City Council, Seat 5 – 1993-2006
City of Granbury Mayor Protem – 2000-2002, 2004-2005
Granbury Opera House Executive Board Member – 1998-2003
Cornerstone Christian Academy School Board Vice President – 2005-2008
Texas Community Development Program, Regional Review Committee – 1998- present
Board Member – Hood County YMCA – 2014- present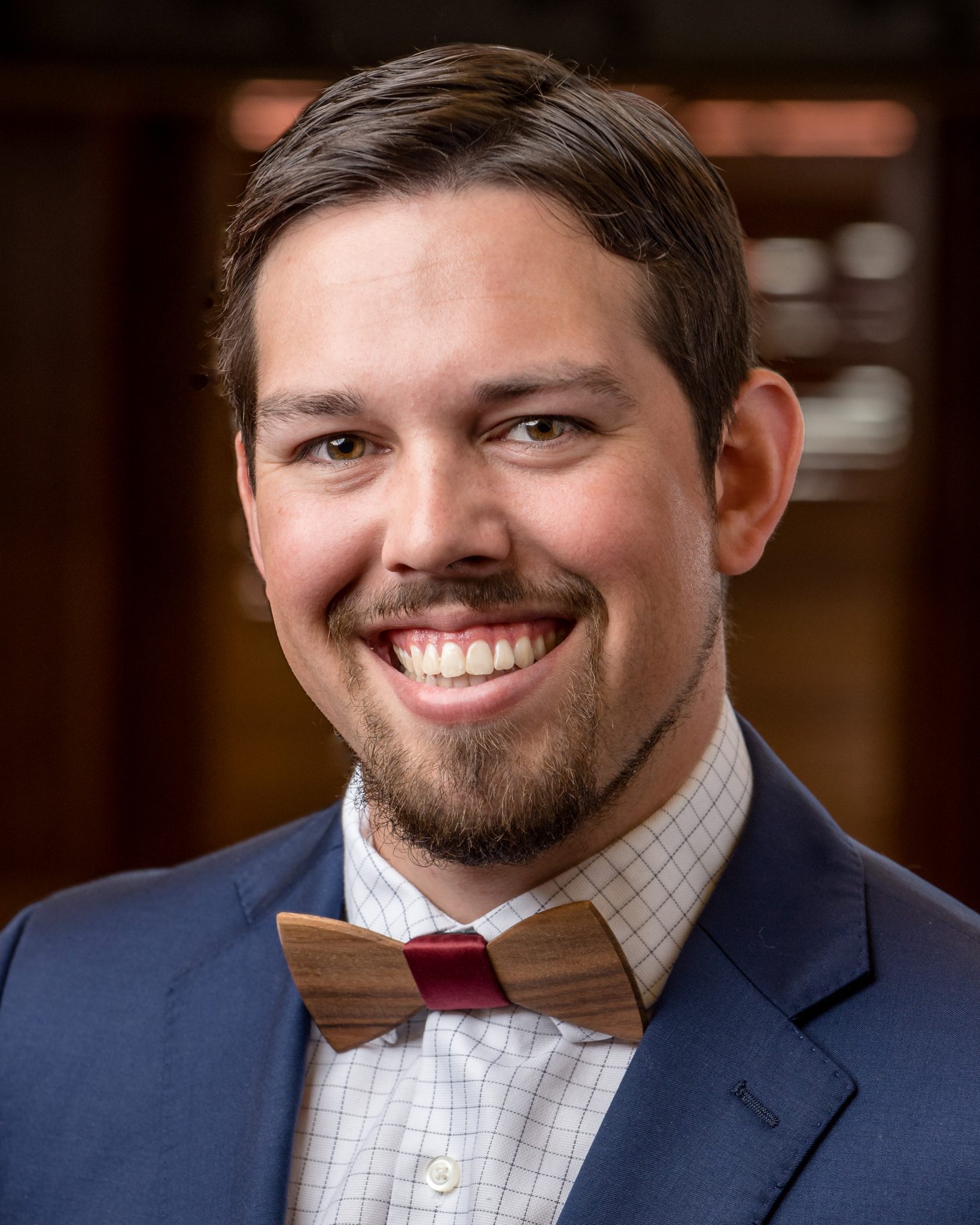 SAMUEL REID
ATTORNEY
"As an Attorney, I am a civil servant whose duty and privilege it is to serve both my clients and the community around me. I am called to be a diligent and zealous advocate for my client, assisting them with their various goals and hardships by providing them with experienced counsel, whilst simultaneously holding myself to the highest moral and ethical standards so that justice may occur for both my client and the community we live in."
A Granbury native, Samuel is a fresh face to the firm. Following in his father's footsteps, Samuel's love for the law has led him back to serve his hometown. He is passionate about assisting clients with their estate plans through the use of wills, trusts, and other relevant documents. He has provided legal services for numerous individuals, families, and entities helping to ensure both their assets and health are properly documented and secured. Samuel also assists in the representation of the City of Cresson and has provided legal counsel, alongside Steve Reid, since he joined The Reid Firm.
ADMISSIONS
State Bar of Texas
CIVIC ACTIVITIES AND ACHIEVEMENTS
Secretary of Baylor Law School's Christian Legal Society- 15-16
Recipient of the Community Bank and Trust Estate Planning and Administration Award- 16-17
Selected by the Baylor Law Spring 2017 class to deliver the graduation invocation
American Bar Association